24-hour nurse line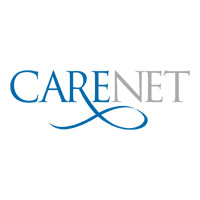 Carenet's Nurse Line provides access to experienced, compassionate nurses available anytime to answer questions, assess symptoms, and provide care recommendations. Staffed by highly skilled, registered nurses, Carenet's Nurse Advice team is available 24/7 to assist with members' health concerns.
With nurse triage, members are directed to a nearby facility, saving time and money. Receiving advice from these registered nurses reduces claims and costs, relieves stress and increases productivity.
Carenet's Nurse Line Services include:
Symptom assessment and phone triage
Urgent and non-urgent care advice
Drug and medication information
Recommendations or condition explanations
Carenet provides deaf and foreign language services through the use of TDD and a language line service. This service can be accessed by members 24/7, including holidays.
Carenet members have access to a pre-recorded health information library consisting of over 1,100 various topics* including:
Aging
Hearing
Arthritis
Infectious Disease
Bones, Joints & Muscles
Mental & Emotional Health
Cardiovascular Health
Nutrition
Cosmetic Surgery
Dental Health
Health Quizzes
Allergies
Hormonal Disorders
Blood & Circulatory Problems
Men's Health
Cancer
Newborn Care
Common Illnesses
Reconstructive Surgery
Pregnancy & Childbirth
Alcohol Problems
HIV/AIDS
Back & Neck Problems
Medication
Brain & Nervous System
Neurology
Child Health Development
Parenting & Family Life
Personal Safety
Diabetes
*There are over 600 audio health library topics available in Spanish.
CRNT